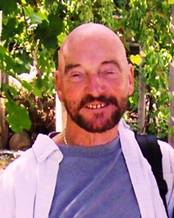 PETER A.C. SMITH
Peter A.C. Smith is President and CEO, The Leadership Alliance Inc. (TLA), a wholly "complex adaptive systems" based consortium of Associates, all of whom are authorities in their own disciplines. As a TLA Associate, Peter himself maintains a worldwide consulting practice assisting leading public and private sector organizations enhance performance and profitability through optimization of their leadership and related organizational capabilities. Peter is a constant learner which helps to maintain him at the forefront of his areas of specialization; for example, with Dr. Tom Cockburn he has recently researched and co-authored a book "Dynamic Leadership Models for Global Business: Enhancing Digitally Connected Environments".
Peter has proven expertise in multi-stakeholder strategic planning in traditional business environments as well as in currently emerging complex networked contexts. Through his research and practice Peter has developed unique understanding and in-depth expertise in today's sustainability and leadership paradigms, and in the essentials of formal and informal leadership in traditional and newly emerging highly networked organizational settings. He has unique understanding of the fundamentals of knowledge sharing, and social learning, including practical methods for the identification of informal Opinion Leaders &/or Innovation Leaders &/or Sustainability Champions (the people in the organization "that really get things done") which enables their views to be explored and their influence leveraged appropriately – keys to enhancing Social Capital and successfully implementing any significant organizational undertaking.
Prior to establishing his consulting practice Peter held various senior positions with Exxon in New York and across North America in I/T, HR, R&D, Operations, and Mathematics. In 1990 as an Exxon representative he was one of the founding associates of Peter Senge's Organizational Learning Center (OLC) at MIT, and during the period 1990-94, first as an Exxon representative and later as an independent consultant for TLA, he participated in various systems thinking, microcomputer simulation, and system dynamics activities and projects through the OLC. During this period he also became a TLA associate of Interact, the Philadelphia-based consultancy headed by Dr. Russel Ackoff. and Dr. Jamshid Gharajedaghi, and participated in various Interactive Planning projects.
The breadth of Peter's practical hands-on management experience has proven invaluable in ensuring that he can relate to the problems and pressures faced by organizations in today's complex and ambiguous global environments, and it is fundamental to framing his research interests which include leadership in complex environments, triple bottom line sustainability, strategic capital, social capital, knowledge management, organizational learning, entrepreneurialism, innovation, networks, complex systems, socio-digital platforms and related emerging paradigms.

Peter has served as Professor of Management Learning Processes with the Canadian School of Management; Executive Director of The International Foundation for Action Learning - Canada; Chair of the International Community of Action Learners; and Editor of The Learning Organization.. He is Managing Editor of the Journal of Knowledge Management Practice, and Associate Editor (Practitioners) for the International Journal of Sociotechnology & Knowledge Management. Peter has had published more than sixty academic papers on a broad range of topics related to performance enhancement, including chapters in "The Encyclopedia of Communities of Practice in Information & Knowledge Management", "The Handbook of Business Strategy" and ""Handbook of Research on Socio-Technical Design And Social Networking Systems", and he he has recently researched and co-authored a book "Dynamic Leadership Models for Global Business: Enhancing Digitally Connected Environments" for publication in January 2013. Peter is in demand internationally as a speaker, workshop leader and conference chair.
Email: pasmith@tlainc.com
Tel Canada: +1 (905) 908-2172
Cel Canada: +1 (905) 806-6321
Tel UK: +44 (0)203-371-8820
Mob UK: +44 (0)776-215-5747
Mail: The Leadership Alliance Inc.
2 – 30 Laguna Parkway
Brechin, Ontario L0K 1B0
CANADA
Last updated on October17, 2012; for day-to-day details see