Dr. Tom Cockburn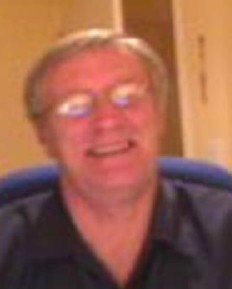 Tom gained his first degree with honours from Leicester University, his MBA and Doctorate from Cardiff University in Wales. He also has professional teaching qualifications and e-moderator certification gained from the University of Wolverhampton, in England, the University of Ulster Lifelong Learning Institute, Waikato Institute of Technology in New Zealand and the EdExcel Foundation in London.
Tom has had over 20 years of successful and largely enjoyable experience of research and consulting for a diverse range of organisations in both the public and the private sector. He is open to having some more such engagements in future too. His research and corporate consulting interests overlap both tacit and explicit components of collective knowledge development in work teams' learning and talent management on projects. His research pioneered a new form of collaborative action research tools and techniques used in his consulting work in the UK, New Zealand and Australia.
The title of Tom's Doctoral thesis is "Communities of Commitment: Leadership, Learning Spirals, Teamwork and Emotional regimes on an MBA, 1997-1999". The title reflects his interests in the collective emotional energy driving commitment and anxiety as well as trust on project teams. His current research interests include leadership, governance, sustainability and the patterned relationships formed in the emergent emotional webs of work teams. He has developed a complexity-based model of project team emotional development and their embodied learning-in-action. Tom has presented at international conferences and published in academic journals in the EU, USA, and Australasia on a range of topics for 20 years.
Tom has had eight years experience as Head of a Business school in the UK leading major change initiatives and has also held similar responsibilities in his deputy HoD role in NZ. He has been cited in government and intergovernmental agency reports on lifelong learning, business and, management education and corporate E-learning.
He has lectured on degree programmes in the UK, EU and Australia as well as the University of Waikato Management School and Waikato Institute of Technology, in New Zealand. In addition to teaching on undergraduate programmes he has designed and delivered MBA and Executive Education programs, over a number of years and tailored Corporate and professional development programmes for senior managers in both public and private sector in the UK, New Zealand and in Australia. He has extensive assessment and evaluation experience and has been commissioned to carry out reviews of MBA and Executive programmes at universities in the UK, EU and Malaysia.
Tom is a member of the editorial board for the U.K. Journal of Further & Higher Education and is also a contributing editor on the board of Interface journal, based in the Berglund Institute at Pacific University in Oregon, USA. He is also compiling a book of case studies and a monograph on his research.