Dr. John Pourdehnad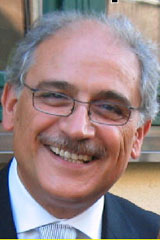 Dr. John Pourdehnad is Affiliated Faculty, Organizational Dynamics at University of Pennsylvania, USA. He is also Associate Director, Ackoff Collaboratory for Advancement of Systems Approaches, and Adjunct Professor, Systems Engineering, in the School of Engineering and Applied Science, University of Pennsylvania, USA.
Dr. Pourdehnad is engaged in the field of organizational management, using systems thinking as a world view and communicating its implications for management. As a scholar-practitioner he has been involved with numerous projects helping management teams with the resolution of complex problems. He has taught at the undergraduate and graduate level, worked as an educator/consultant with for-profit and not-for-profit organizations and government agencies, and has also been a co-principal investigator in a number of research programs.
His primary areas of interest include implications of systems thinking in complex problem formulation (including complex project management) and systems redesign. He is a member of the Editorial Board of the journal, Systems Research and Behavioral Science; a member of the Academy of Management ; and an honorary member of the Society for Organizational Excellent in Bulgaria. His applied scholarship also includes knowledge development in the creation of new products and services, and the development of socio-technical systems for learning and knowledge-to-wisdom management in complex adaptive systems. He has also been integrating a series of thematic concepts such as idealized design, business model design, open innovation and Enterprise 2.0 into an integrated workable whole.
Dr. Pourdehnad received his PhD in Systems Sciences from the Wharton School at the University of Pennsylvania . He is a leader in design thinking, is a Fellow of the Da Vinci Institute for Technology and Management in Rivonia Gauteng, South Africa, and in February, 2008 he was awarded a Fulbright Scholarship to visit the New Bulgarian University in Sophia, Bulgaria to help create the "Design Institute" for the practice of design thinking using trans-disciplinary teams to cope with complex and intractable problems. In Bulgaria and globally, he has presented lectures, mostly on systems thinking, in various educational, corporate and government institutions.
Dr. Pourdehand is an expert in the application of Interactive Planning and has been directly involved in Interactive Planning projects for the following organizations:
Anheauser-Busch Companies, Chrysler Corporation, Dupont, Eastman, Kodak, Imperial Oil Limited (Canada), Martin Marietta, Super Fresh Food Markets, World Wide technology, Briggs and Stratton Corporation, General Motors Corporation, Analog Devices, Inc., Aetna Insurance Company, Ford Motor Company, Northern Telecom, University of Pennsylvania (School of Veterinary Medicine), University of Pennsylvania (Dental School), Compania Antarctica Paulista (Brazil), The White House (Communications Agency and the Military Office), Mount Carmel Health, Marriott Corporation, Hoechst-Roussel Pharmaceuticals Inc., Registry Magic, PanCanadian Petroleum Company (EnCana), Canadian Pacific Leadership Institute, Express Scripts, North Coast Energy, Inc., Johns Hopkins University Health Systems, McKesson Health Corporation, University of Pennsylvania (UCKIZ Economic Development Planning), IDS Scheer (North America), The Philadelphia Singers, Shell Canada Limited, Scotford Refinery, Johns Hopkins Hospital, Altech (UEC Multi media manufacture and service provision of satellite and terrestrial digital set-top decoders) South Africa, South African Bureau of Standards (SABS), Curtis Institute of Music (Philadelphia), International House Philadelphia, Foreign Policy Research Institute, University of Pennsylvania (Neurosciences), Accenture US.