Gordon Vala-Webb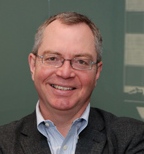 Gordon Vala-Webb assists leaders of organizations improve their business results by transforming how their people collaborate, innovate and share what they know. He is an award-winning collaboration and knowledge thought-leader as well as being a practitioner with 12 years of experience working in large / complex public- and private-sector organizations. Teams he has led have been recognized through awards such as Jive World's "New Way to Business" best-in-show award, the NN/g Top Ten Government Intranets, and the IIR Best Portal, Content and Collaboration Excellence Award.
Gordon is currently chair of the Board of Directors of Workplace Safety Prevention Services - North America's largest provider of occupational health and safety consulting and training services. Previously he was National Director of Knowledge Management for PwC Canada. He was also the Design Workstream Lead on PwC's global project to create an award-winning social networking platform to bring together 175,000 PwC staff and partners. Prior to joining PwC Gordon was Director of Knowledge Services for the Workplace Safety and Insurance Board (Ontario).
Gordon has an MA (Politics) from Queens and a Masters in Management Science (Technology) from the Faculty of Engineering at the University of Waterloo. He is also certified as a Human Capital Strategist (HCI). Gordon is a frequent speaker and event leader at conferences and other events in both North America and Europe.